Wade Boggs
"Wade Boggs was an artist whose medium was the national pastime, whose tool of choice was a bat, and whose canvas was a ball field."
– National Baseball Hall of Fame
Learn More
Wade Anthony Boggs (born June 15, 1958) is an American former professional baseball third baseman. He spent his 18-year baseball career primarily with the Boston Red Sox, but also played for the New York Yankees, with whom he won the 1996 World Series against the Atlanta Braves, and the Tampa Bay Devil Rays, with whom he reached 3,000 hits. His hitting in the 1980s and 1990s made him a perennial contender for American League batting titles. He is 33rd on the list of career leaders for batting average among Major League Baseball players with a minimum of 1000 plate appearances. Boggs was elected to the Red Sox Hall of Fame in 2004 and the Baseball Hall of Fame in 2005.
With 12 straight All-Star appearances, Boggs is third only to Brooks Robinson and George Brett in number of consecutive appearances as a third baseman. In 1997, he ranked number 95 on the Sporting News list of the 100 Greatest Baseball Players,[1] and was a nominee for the Major League Baseball All-Century Team. Boggs, a 1976 graduate of Plant High School in Tampa, Florida,[2] currently resides in the Tampa Palms neighborhood of Tampa.
https://en.wikipedia.org/wiki/Wade_Boggs
"Boggs is as smart a hitter as I've ever seen. The next five or six years will tell the tale, but if he keeps up like he's going now, he stands to be one of the greatest hitters of all time."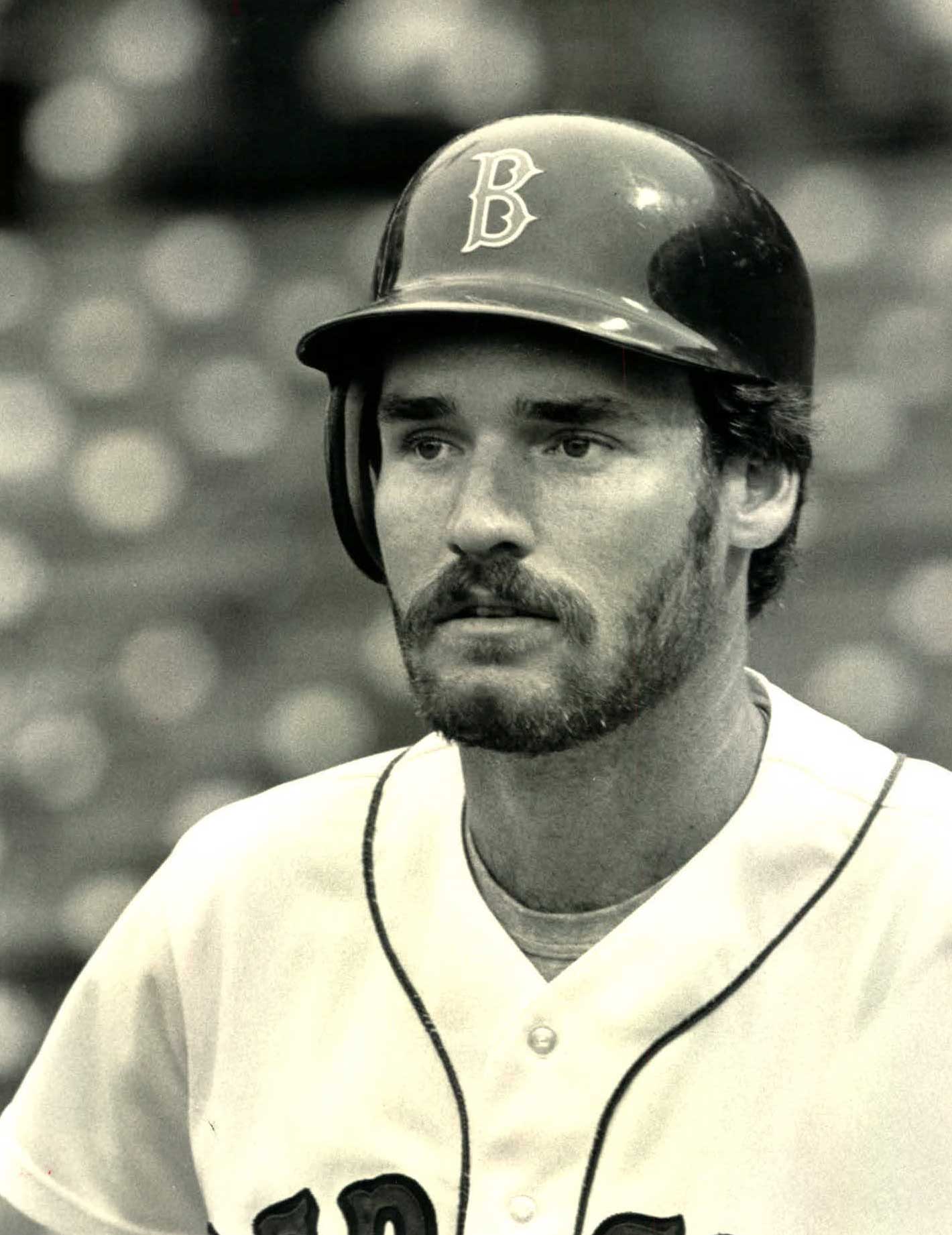 BORN: 6-15-58, Omaha, Nebraska
DRFT: Red Sox #7-June, 1976
POS: 3rd Baseman
THROWS: Right
BATS: Left
HT: 6'2″
WT: 197